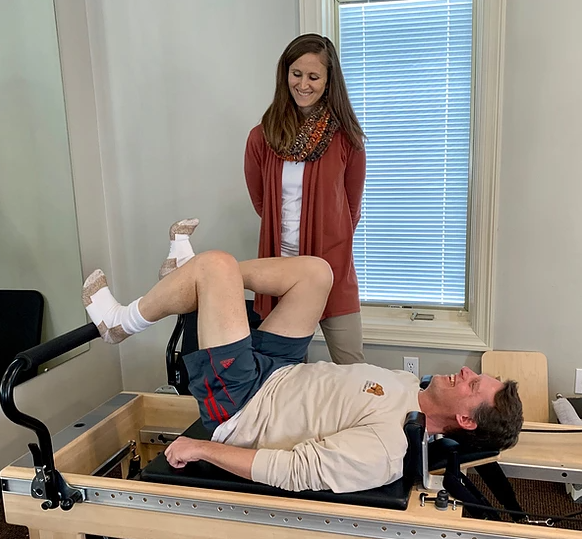 I was having different issues with my back and leg, and I thought I had to live with it. At several physical therapy places, it was the same routine to run me through the motions and get me out. At Balanced Fitness & Health, they treated me like an individual and actually tried to figure out what was causing the pain.
You feel like you're part of the family when you walk in the door. From the first day, Angie was an advocate for me and knew that something was going on to keep causing me pain. She and the doctor at Work Well pushed for further exploration of the problem, and they found out some nerve damage had been done. Angie let me know what I can do to make things better. I have noticed a huge difference.
She also asked how I ate, and I told her I had never paid that much attention to it. With her encouragement through the Whole 30 process, all of that changed for me and my boys, too. I stopped drinking pop, and the boys love the stuff I cook and see the benefits of eating better. I dropped 8 pounds and couldn't believe the difference I felt in just a month. Food can be medicine for your body.
I recommend Balanced Fitness & Health because they care about your wellbeing as an individual and they get to the source of the problem. It's a totally different approach that's an eye opener.
-Joe R.
Linn County Park Ranger