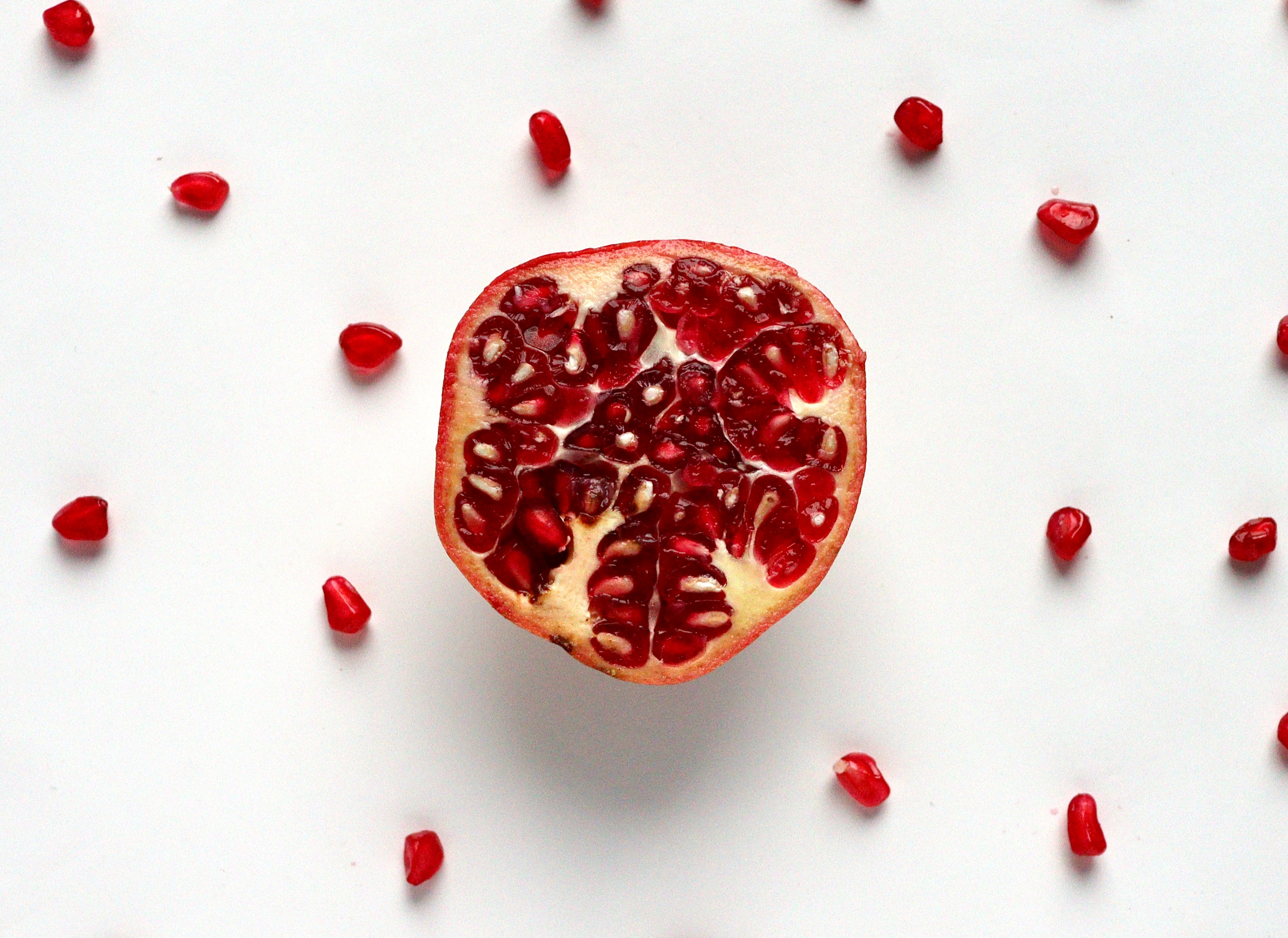 This time of year, pomegranates are in season. But because they are not native to the Midwest, many people don't know how to use them, what they taste like or how to eat them.
Pomegranate arils are the edible seeds of the pomegranate that add a sweet flare to salads or provide a sweet treat after a meal. I always try to stock up and keep them on hand not only because they taste so good but because they are also a nutritional power house. Their bright red color also adds a festive flare to many Holiday dishes. Here are some of the health benefits to pomegranates:
In half a cup of pomegranate arils (the seed of the fruit) there is; 3.5 grams of fiber, 1.5 grams of protein, and 15% of the RDI for Vitamin C. There is also 12 grams of natural sugars in half of a cup.
Pomegranates are powerful antioxidants which help fight inflammation, aging, and disease.
Pomegranates are anti-inflammatory due to their antioxidant capabilities. This may result in an improvement in arthritic pain that often gets worse as the cooler temperatures arrive.
Pomegranates fight heart disease by helping lower blood pressure and cholesterol.
Pomegranates may help ward off prostrate and breast cancer.
Here is one of my favorite pomegranate recipes:
Pear & Pomegranate Salsa
And here is a video on how to peel a pomegranate to get to those delicious seeds!
- Angie McCormick, PT, NC, CSCS, Pilates Instructor
Source:
https://www.healthline.com/nutrition/12-proven-benefits-of-pomegranate