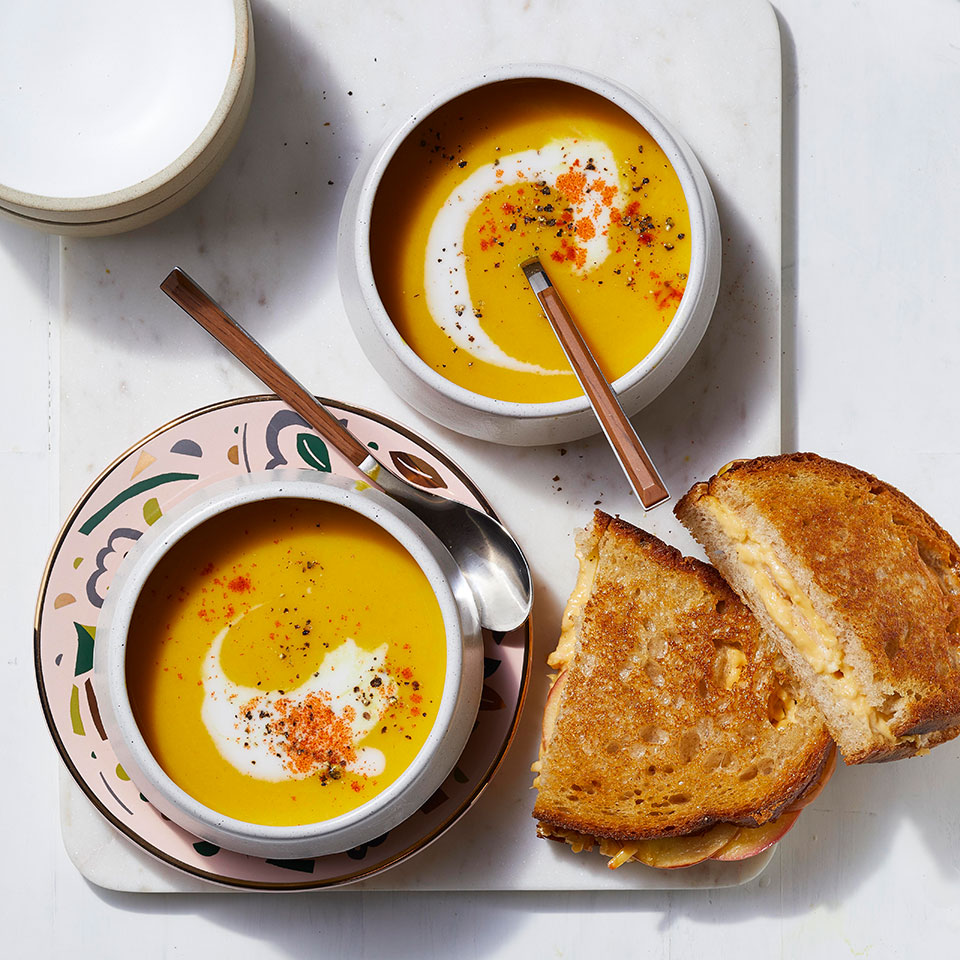 As the weather begins to cool off some seasonal, healthy comfort foods are in order. It is a great time of year to use seasonal foods to make some hearty soups that can warm you from the inside out and you can take the leftovers for an easy, healthy lunch.
Squashes and apples are just a couple of the main fruits and vegetables that are in season in the Fall. This recipe uses both these items to make a delicious soup with a non-traditional grilled cheese to go with it. The squash and bone broth in the soup pack a powerful anti-inflammatory punch, as do the ginger and turmeric to help fend off some of the fall illnesses that begin to spread.
Here's to staying healthy and warm this fall!
Butternut Squash Soup With Apple Grilled Cheese Sandwiches
Angie McCormick, PT, NC, CSCS,