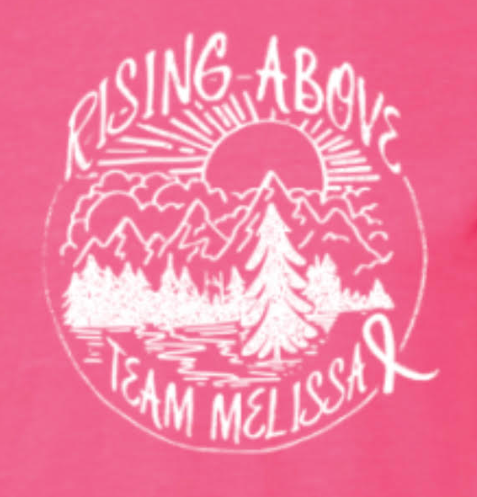 "YOU HAVE CANCER" is one of the scariest phrases to hear in your lifetime. I clearly remember that cold, windy November afternoon when I received the phone call. The blood drained from my face and my stomach dropped while I envisioned my 11-year-old daughter and 10-year-old son without their mother. I had no family history of breast cancer at a young age, so how could this be happening?
Everything after that was a whirlwind of doctor appointments, genetic testing, and, finally, a double mastectomy just six days before Christmas. There is a kind of shift that happens in your being, where having cancer challenges you to either become resilient and fight or become a victim and give up. I knew what path I was taking…one leading toward a more satisfying life with meaning and purpose! I realized I was spending much of my professional and personal lives helping others, and it was time to put myself first.
Self Care Needs To Come First
I'm used to taking care of others. My entire career as an occupational therapist and business owner has been devoted to providing the gold standard of care to clients. So, my own cancer diagnosis was a call to action, pointing me toward taking care of myself first! That is the key takeaway from my cancer journey, and I want to share a breakdown of 3 things cancer taught me about self care.
Boundaries are good and necessary. Start setting boundaries and stop worrying about what others will think of you. I fell into the trap of chasing perfection and letting my busy-ness define me. I used to pride myself on how much I could cram into my day while bragging about how stressed I was. I wasn't sleeping because I was doing too much, worrying all the time—and pushing away health issues like reflux and chest pain. I just chalked it up to stress, but stress is associated with many serious health issues. What I needed to do was set better boundaries so I could manage my stress more effectively.

Replace negative self-talk and "I should" statements with positive affirmations. Beating yourself up with self-talk like, "I should lose weight and workout," or "I should be doing more to be a great ________ (mom, wife, father, etc.)." Start replacing those punishing "shoulds" with "wants."
"I want to eat healthy and workout because I love my body."
"I want to find quiet time, so I'm not feeling so stressed because I am worth it." If those don't resonate with you, then simply start saying everyday, "Taking care of myself is my greatest priority." A positive attitude will move you forward faster!

Annual screenings are a must. Women, that means mammograms. Men, that means annual checkups. A routine mammogram detected my cancer early, and I am so grateful for that. Mammograms are the gold standard in detecting breast cancer. We can all agree that there is some discomfort that comes with annual exams, but it is more comfortable than radical surgery, believe me!
So there's your starting point. Set boundaries to better manage stress, adjust your outlook and self talk to a positive approach, and get your annual screenings.
Cancer changed my life, but it does not define me. I have become stronger, more resilient and I am learning to truly love myself more and more everyday. I realized life is too precious and short to not forgive others and to learn to love yourself. This kind of shift towards a more satisfying life with meaning and purpose is what I hope and pray for all of you.
Make time to take care of yourself and cherish whatever brings YOU joy!
-Melissa